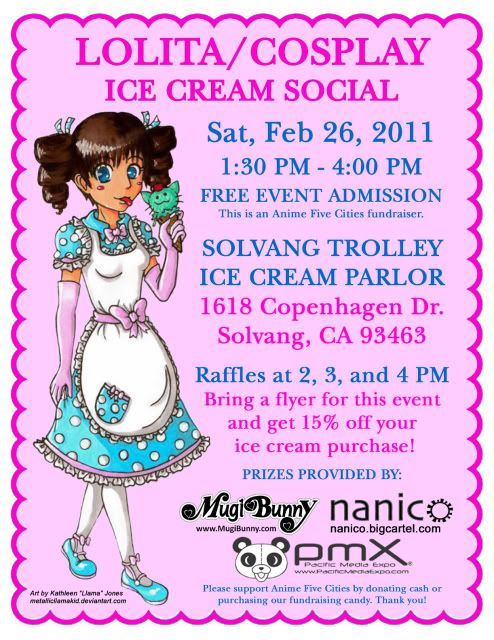 Other things that may interest you in Solvang:
The Sock Loft at 1666 Copenhagen Dr. This is a store specialized in unique socks! They carry Sock it to Me, Betsey Johnson, Sock Smith, Lounge Fly, Hot Sox, and many more!!!
Shelby Ranch at 435 1st Street- This odds and ends store features a one dollar a yard fabric store!!! While the quality of the fabric varies greatly, this is a great place to stock up on florals, lining material, elastic, fake flowers, and lace of various kinds!! (I have met lolitas before randomly that came looking for this store!!!)
Hans Christian Anderson Park- For a forest-like setting for beautiful pictures
Santa Ynez Mission- With a rose-garden and graveyard, there is plenty of scenery for sweet, gothic, classic, and everything in between!!
Edelweiss at 1692 Copenhagen Dr.- Another beautiful store with accessories, jewelry, hats, and home decor for the cute, the elegant, the nostalgic, and the magical...
I am looking forward to seeing you there!